Business
159 people evacuated from Mariupol to DPR per day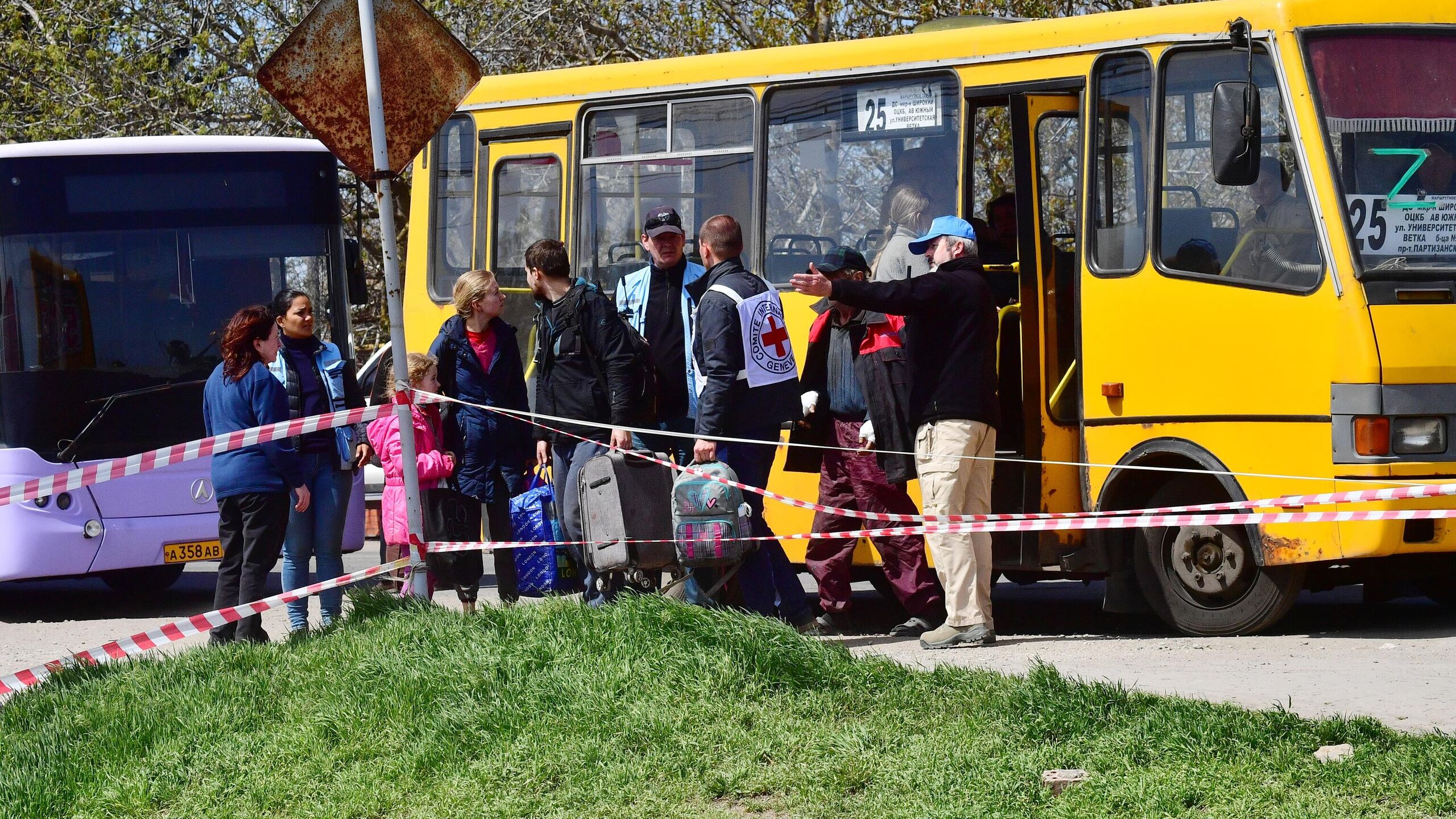 Almost 160 people were evacuated during the day from Mariupol to Bezymennoye in the Donetsk People's Republic, where a reception center for internally displaced persons was set up, informs headquarters of the territorial defense of the republic.
On Sunday the Ministry of Defense RF reported that thanks to the initiative of the President of Russia Vladimir Putin from the territory of Azovstal to Mariupol managed to rescue 80 civilians held by Ukrainian nationalists, including women and children. All those released were evacuated to Bezymennoe, where they were provided with accommodation, food and the necessary medical care.
"Over the past day, from 8.00 May 1 to 8.00 May 2, from Mariupol to Bezymennoye Novoazovsky district 159 people were evacuated, including 29 children.
It is noted that since March 5, 26,372 people have been evacuated to Bezymennoe.
At the time of the announcement DPR in 2014 Mariupol with a population of about 450 thousand people was the second city of the republic after Donetsk, but in June of the same year, the Ukrainian security forces regained control of Mariupol. March 7, 12 days after the start of the Russian special operation to demilitarize Ukrainedeputy commander of the battalion "Vostok" Alexander Semenov declared that the city was surrounded, and a cleansing of some of its districts began. On the sixteenth of April, the official representative of the Ministry of Defense of the Russian Federation Igor Konashenkov reported that the entire city territory had been cleared from the Ukrainian army, foreign mercenaries and neo-Nazis from the Azov regiment (against whose militants a criminal case was initiated in Russia). The remnants of the Ukrainian group are blocked at the Azovstal metallurgical plant.
Russia launched a military operation in Ukraine on February 24. President Vladimir Putin called its goal "the protection of people who have been subjected to bullying and genocide by the Kyiv regime for eight years." For this, according to him, it is planned to carry out "demilitarization and denazification of Ukraine", to bring to justice all war criminals responsible for "bloody crimes against civilians" Donbass.
According to the Russian Ministry of Defense, the Armed Forces strike only at the military infrastructure and Ukrainian troops and, as of March 25, they have completed the main tasks of the first stage – they have significantly reduced the combat potential of Ukraine. The main goal in the Russian military department was called the liberation of Donbass.