World
former vice president of Gazprombank spoke about the recent deaths of Russian top managers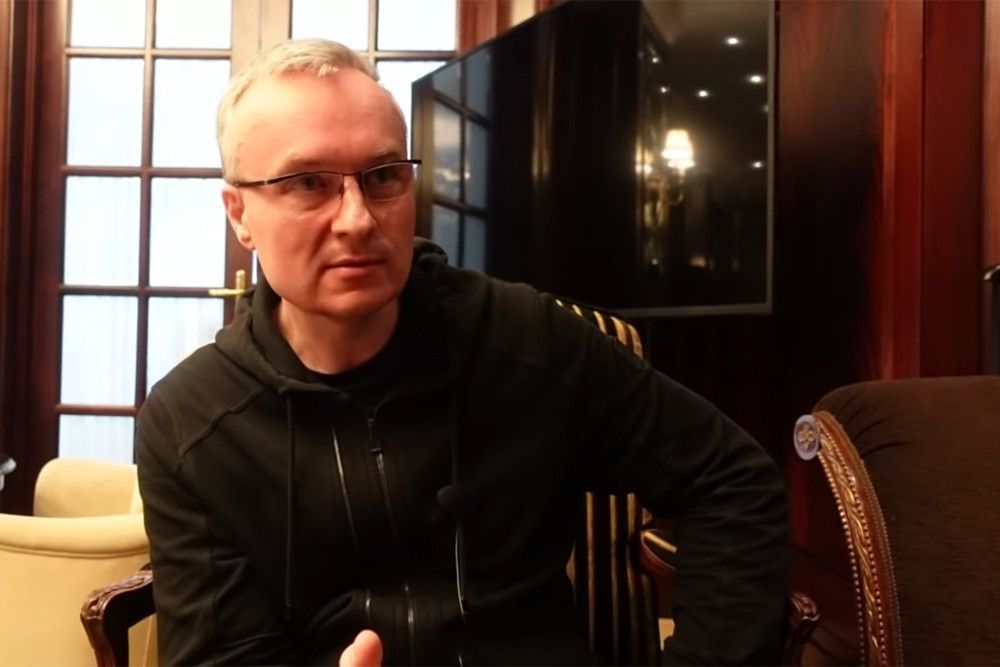 In an interview with Ukrainian journalists, Volobuev said that he had returned to his homeland (Volobuev is a native of Ukraine. – PRome.ed.) and signed up for the Kyiv Territorial Defense. He noted that he could no longer work for Russia while his father was "in a cold basement" and Russian troops were carrying out a special operation.
During the conversation, Volobuev was reminded of the deaths of several top managers of gas companies at once in recent months and asked if he had returned because he, too, was in danger. He denied this and added that everything was "very stable in a material sense" for him, and if it was only a "security issue", he would not have returned to his homeland.
"None of these people [погибших] I personally never knew. Vladislav Avaev, if I'm not mistaken, was called the Vice President of Gazprombank. We need to clarify some details, there is an inaccuracy. He was the first vice president of Gazprombank. Two steps up. I don't know exactly what Avaev did at Gazprombank, "Volobuev said.
According to him, the media specifically referred to Avaev as a former vice president of Gazprombank in order to "reverse the blow" on behalf of the institution, because it would be another scandal after Ruslan Dostavalov, the executive director of the bank's IT department, resigned in early April.
Dostavalov then said that he could not work for "people with a dubious reputation" (it was the head of Gazprom Alexei Miller and the chairman of the board of Gazprombank Andrey Akimov) and a company that is engaged in "fooling the population" through TNT and NTV, and also does not speak against hostilities in Ukraine.
"Avaev reported to the Deputy Chairman of the Board Vladimir Ryskin. Ryskin at Gazprombank is responsible for personnel and special services for the bank's VIP clients. That is, Avaev should have had access (if he had it) to their accounts, to information about income. It is difficult to believe that Avaev shot his 13-year-old daughter and wife and committed suicide. In my opinion, this is a staged suicide. I think he was killed," Volobuev said.
The situation with the former chief accountant of NOVATEK, Sergei Protosenya, who allegedly killed his family and committed suicide, is similar to what happened with Avaev, said a former employee of Gazprombank.
"All these stories are strange. I don't believe in suicide. It won't fit on your head, "Volobuev said.
A source of the We Can Explain Telegram channel, close to the government, agreed with the version that the deaths of several large employees of gas companies at once can hardly be considered an accident. According to him, they were beneficiaries, nominal holders of "party funds" (that is, from the entourage of the country's leadership) abroad. He also hypothesized that "the killing of children signifies an unwillingness to leave heirs who could lay claim to the accounts of their denominal fathers."
Deaths of high-ranking employees of Russian gas companies
In the Vyborgsky district of the Leningrad region, on January 29, on the floor in the bathroom in his cottage was found dead the head of the transport service "Gazprom-invest" Leonid Shulman. The man was on sick leave, according to the preliminary version, he committed suicide.
The day after the start of the special operation, February 25, in an elite village in an annex garage found dead Deputy General Director of the Unified Settlement Center "Gazprom" Alexander Tyulyakov. His body was discovered by a partner. According to the preliminary version, the man committed suicide.
Russian businessman of Ukrainian origin Mikhail Watford (Mikhail Tolstosheya) was found dead in his mansion in the UK. The police called the death unexplained, but leaned towards the version that the 66-year-old billionaire committed suicide.
The bodies of Vladislav Avaev, his wife and daughter found April 18 in their Moscow apartment. According to unconfirmed reports, a top manager shot his pregnant wife, being jealous of her driver (according to other sources, he also tortured her), killed his daughter, and then committed suicide.
Sergei Protosenya, former chief accountant of the Russian gas company NOVATEK, and his wife and daughter were found at a villa in Spain on April 19. According to an unconfirmed version, Protosenya stabbed his wife and daughter, and then committed suicide.
His son Fedor declared Daily Mail does not believe in this version. In his opinion, the whole family was killed by unknown people, while Protosenya adored his wife, and "considered his daughter a princess." Protoseni's friend, businessman Anatoly Timoshenko, told reporters that the former chief accountant did not kill his family because he "loved them very much": "It's impossible, Sergey is not a murderer."
On April 1, Russia began to accept payments for gas from "unfriendly" countries in rubles. According to the presidential decree, Gazprombank will be used for this, where the participants in the transaction must open special currency and ruble accounts.

The buyer transfers the required amount to the first account in the currency specified in the contract, the bank sells it on the Moscow Exchange and credits rubles to the second account. It is from him that the settlement with Gazprom for the supplied raw materials takes place. According to Vladimir Putin, Moscow will perceive the refusal to pay in rubles as a failure to fulfill contractual obligations.
Subscribe to RTVI telegram channel
On this topic:
Partner news